 Ricardo Jones is clear--citizens must stop corruption at the EEOC! Everyone at the EEOC was afraid to rock the boat prefering to protect their personal and professional interests, but not Ricardo Jones--and the EEOC fired him, for it. He is the first person inside the EEOC to speak out to help you, correct the problem:  that the EEOC is discarding claims of discrimination, made by African-Americans and foreign-born blacks. 

If you feel the EEOC has unfairly dismissed your racial  discrimination claim, listen to Mr. Jones's groundbreaking work on the EEOC and issues of government corruption:

What the EEOC Reformer can do for you:

Ricardo Jones, as the EEOC Reformer can help you in 10 key areas, regarding the EEOC and discrimination:

Understand the EEOC process

Advocate for your rights

Refer you to helpful resources

Conduct EO Training

Review EO Policies

"There is a silent agreement between the EEOC , attorneys and businesses; it results in the dismissal of most race discrimination claims made by blacks who seek help from the EEOC!"


-Ricardo Jones, former EEOC Investigator, committed EEOC Whistleblower.

Review EO complaints

Recommend EO best practices

Advise employees about EO law

Advise employers about EO law

Support justice in the EO process

Learn more about Ricardo

Jones.

Get Mr. Jones to speak to

your group.

Get resources to help you combat racial discrimination in your home or job.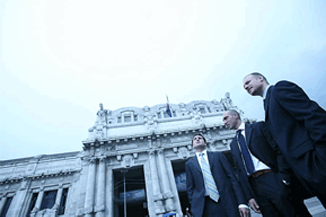 1910 Pacific Avenue, Suite 6046 Dallas, TX 75201


Call for help today! (917) 803-0583

The

Equal Employment

Opportunity Commission

Reformer